We are one of the best social media marketing service providers in Indore, India. We have helped over 100 businesses last year to stand out in this overcrowded online world.

So, what are you waiting for?
Social Media Marketing company in Indore'India
We live in a period where about 70% of people believe that a brand can be labelled successful only if it holds a strong presence on Social Media platforms like Facebook, Instagram, and Twitter. Social Media Marketing has become a coherent and harmonious online marketing strategy. Nearly every business that has entered the world of digital marketing through the proper means has produced a fair amount of profit by utilizing the benefits of Social Media marketing services.

But recently, seeing this trend of gaining easy leads and sales, most business owners have begun stepping in the way of social media platforms to generate more revenue. But the problem is most people hold no prior knowledge on how to set up and invest in social media platforms like - Facebook, Instagram, Twitter, LinkedIn efficiently.

And that's where DigitalPrarabdh's social media management services step in. We take all the social media management and advertising responsibilities on our shoulders, free business owners from wasting their precious time and offer them the best social media marketing services in Indore and India.
We are one of the best social media marketing service providers in Indore, India. We have helped over 100 businesses last year to stand out in this overcrowded online world.

So, what are you waiting for?
All successful brands always stay aware of what their customers think about them. Similarly, if you are a growing company, it becomes crucial to know what your visitors think about your business, be it positive or negative opinions. Collecting experiences through review sites and social networks becomes an integral part of your business plan. Staying aware is not a choice but demand in today's world. We at, DigitalPrarabdh inform you through surveillance tools what people talk about your business. We offer consistent monitoring of web reviews on social media networks.
Reputation Management- One of the most ambitious parts for any company in the world is to sustain your brand reputation, and we do it successfully via our marketing strategies. Negative reviews and comments leave a negative imprint on a brand, making it hard to stay on top of Google. They can become a thorn in your path to glory and hold you from attracting new clients. But don't worry, we at DigitalPrarabdh in Indore provide reputation management services too.Interacting on Your Behalf- Actively engaging with customers and online reviews keeps a business ahead of the market, enhancing how you look in the web world.
Social Media Management- First and foremost, we strive to create your social media presence with quality content. Second, we provide constant monitoring of your social media accounts, their daily activities, and stats. Our plan revolves around attracting the target audience and then converting them into loyal customers by telling your brand's story.
Setup & Custom Profile Design
Setup & Custom Profile Design- Our team of designers create social media profiles with stunning graphics, bold headlines, and attractive images. The kind that represents your company well and attracts the customers you want.
What do We offer in Our Social Media Marketing Services?
A COMPLETE COMPETITOR ANALYSIS
● Fully organized market analysis of your service areas and industry.
● Finding data about all your local competitors who are leading right now.
●Analyzing their content to get the best results in your industry.
SMARTLY DESIGNED DATA-DRIVEN PAID SOCIAL CAMPAIGNS
● Custom-created audiences for your brand.
● High-performance copies and visualization for social ads.
● Reporting and developing paid social advertisements.
MANAGING & MONITORING YOUR SOCIAL REPUTATION
● Monitoring social media reviews.
● Monitoring social media feedbacks.
● Monitoring engagements via advertising campaigns.
CREATING ENGAGING ORGANIC SOCIAL CAMPAIGNS
● Create content that has high engagement with your consumers.
● Continuous posting and scheduling.
● Monitoring and interaction
TRACKING YOUR SOCIAL CAMPAIGNS
● Tracking and optimizing audience reach.
● Optimizing engagement rate.
● Optimizing click-through rate and leads.
● Optimizing your ROI on paid social campaigns.
ACHIEVING GOALS VIA WEBSITE INTEGRATION
● Setting up social widgets on the Website.
● Keeping the Website's social feed active.
● Adding social buttons like "Share on Facebook".
WHY SOCIAL MEDIA MARKETING IS A SURE BET FORYOUR BUSINESS
Via our Social media campaigns, we target the audience looking for your services while making them affordable for everyone. At DigitalPrarabdh, we work smartly with integrity to get the kind of results our clients expect from us, making us one of the best digital advertising companies in Indore. Our social media experts are apt in developing data to control the cost per lead on social media platforms with the highest return on ad spend.
We can help you track and test paid social media campaigns across multiple platforms including
Facebook Advertising
Facebook advertising campaigns allow us to run ad campaigns as texts, photos, and videos to generate maximum audience engagement. It offers us the options to target audiences based on their interests while having the complete freedom to decide how much you want to pay per click or mile. Facebook is one of the topmost advertising platforms. Over 900 million unique users spend over 700 billion minutes every month on it, so if you want to advertise to a place where you can generate maximum revenue and sales via Social Media Management, Facebook is the place to be.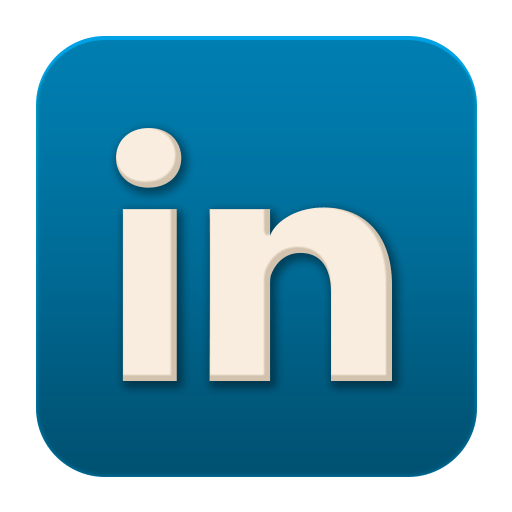 LinkedIn Advertising Services
LinkedIn allows you to target B2B customers. With nearly four out of five LinkedIn members making business decisions, we discovered two options in LinkedIn ads - cost per click or cost per mile.
Instagram Marketing
We all know how important Instagram is for any business that dreams of going big. It is not just an advertising platform, it is a brand that builds brands, and if you manage to become famous on Instagram, the sky becomes the limit for you. Even after being a part of Facebook, Instagram has become the most popular social media platform. More than 74% of users log in on Instagram every day. Like Facebook, here too, you get the options to target your audience based on their interests with the freedom to decide on how much you want to pay for pay per click or pay per mile.
Twitter Advertising Services
Twitter provides ad campaign objective options like tweet engagements (retweets, favorites, replies), app installs, website clicks, followers, leads. The two payment options offered by Twitter advertising are - daily budget and the second maximum cost per action.
YouTube Advertising
There is no denying that YouTube is the largest and one of the oldest Video Advertising platforms in the world. After Google, it is the second-largest search engine. Like Google Ads, when you begin investing in the YouTube marketing campaigns, you get the choice to target the advertising audience looking for your services on the products.

With all the above ones, we can also help you run ads on some other platforms like Pinterest and Snapchat. A cheaper medium than Google Ads and Bing Ads.
Why should you choose us as your Social Media Marketing partner among all the other social media agencies in Indore, India?
We not just a social media marketing company - We see your business as our own. We try to understand your services, products, sales process, competitors as our own. We offer something that makes a difference in the marketing world.
If you are a company that wants to touch greater heights, wishes to grow tenfolds, and expects to see quick results. Well, then what are you waiting for now?
Let us assure you, your business is just one call away from becoming a hit and fulfilling your dreams. For any inquiry related to Social Media Marketing - drop us a message or give us a call now!
You can also mail us at: Contact@digitalprarabdh.com or connect with us at any of the below Social Media Platforms.